Magic Lavender (Eco-Friendly Paper) Travel Mini / 2-Pack
Skip to product information

Vegan

Cruelty-
Free

aluminum
-Free

100% plant based
ingrediants

ECO
PACKAGING
Regular price
$13.98

In Stock Now!
Sale
Sold out
Regular price
Sale price
$13.98
Unit price
per

View full details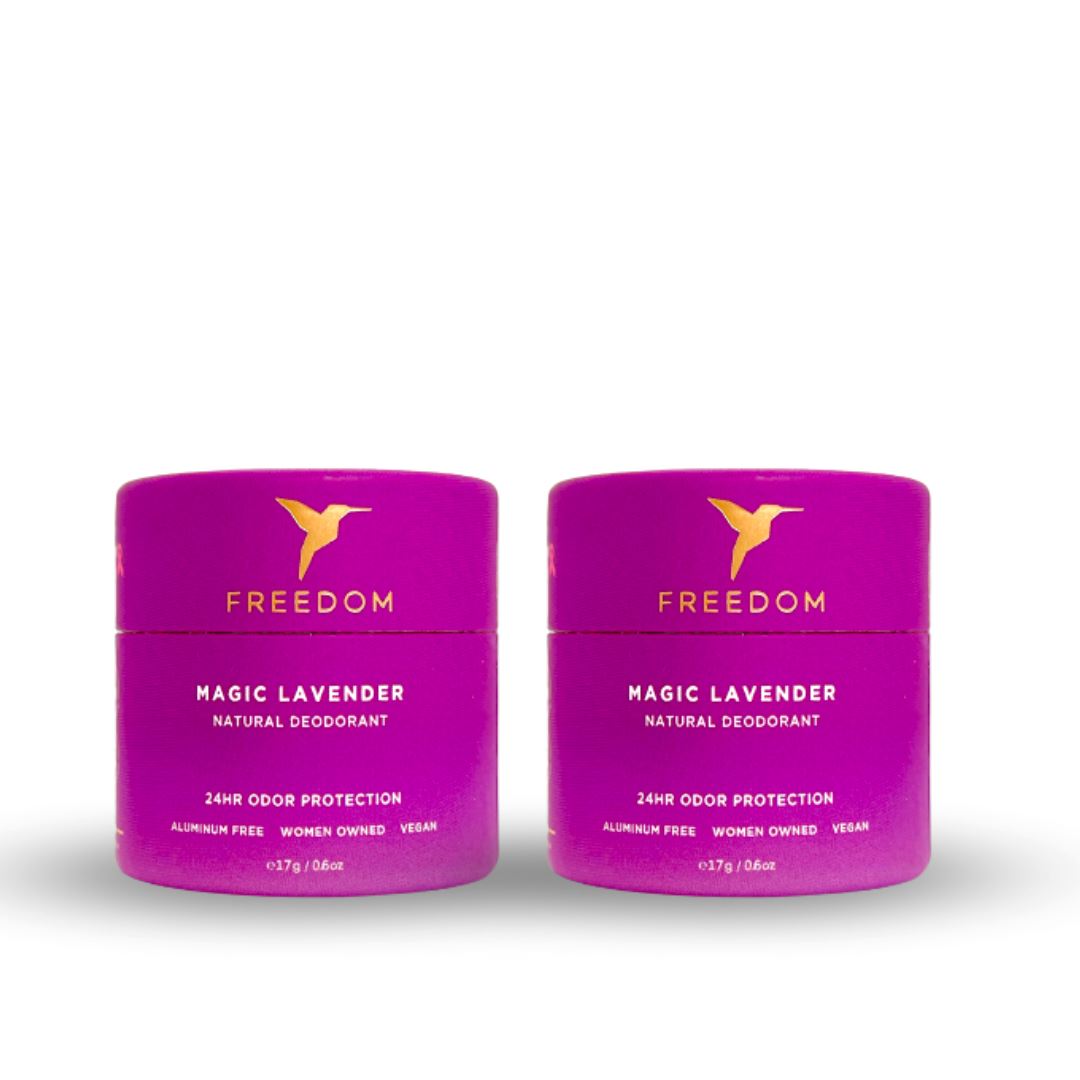 Vegan

Cruelty-
Free

aluminum
-Free

100% plant based
ingrediants

ECO
PACKAGING
PRoduct Description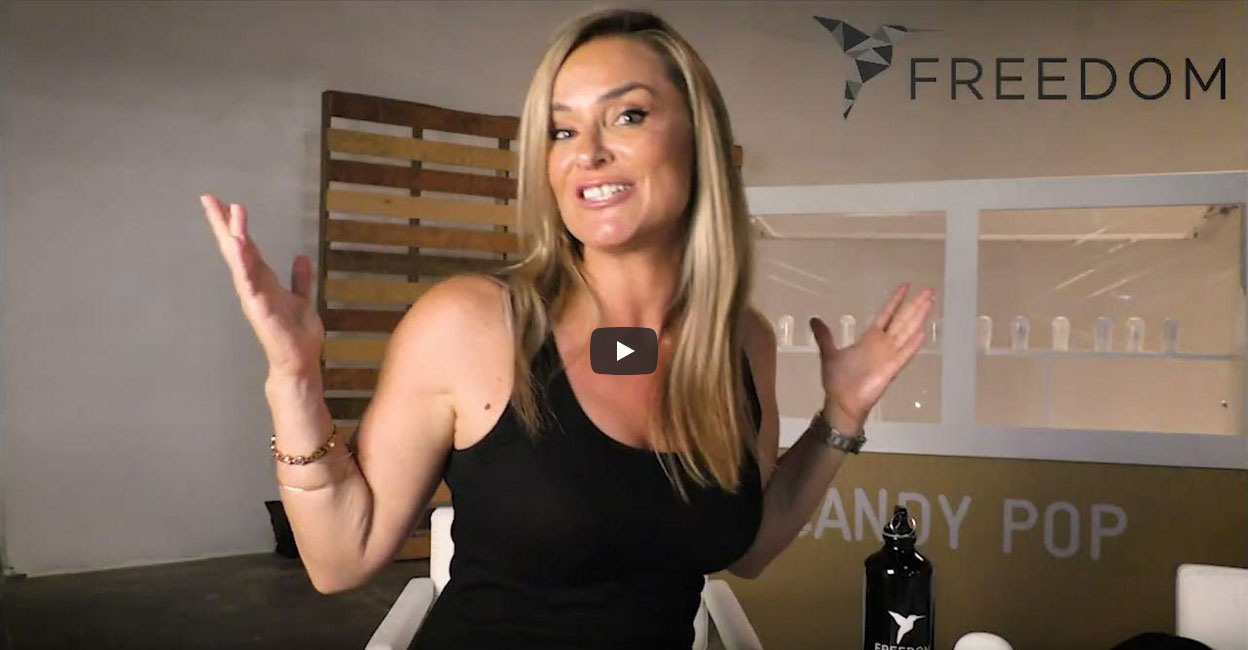 EWG-VERIFIED DEODORANT: meets the strictest EWG standards for health and quality, making it one of the most highly-certified deodorants available

100% NATURAL INGREDIENTS: Cruelty-free, gluten-free, and made without parabens, phthalates, or synthetic fragrances. Safe for all skin types and sensitivities, including kids.

NATURAL DEODORANT THAT WORKS: Just because our ingredients are gentle, doesn't mean they aren't effective. Our deodorant leaves you healthy and clean-smelling, and allows your body to cleanse itself of toxins the natural way.

ALL-NATURAL FRAGRANCE: A bouquet of cypress, coriander, lavender, coconuts and lemons. It's like walking in a luxury spa.

ALUMINUM & CHEMICAL FREE: Using only natural ingredients has the added benefit of being good for the body, not harmful. Our ingredients do not interfere with your body's natural processes or health.
As seen on

Why choose Freedom?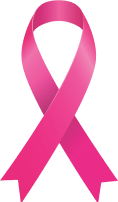 WE GIVE BACK TO BREAST
CANCER CHARITIES
Our story began with women bravely
battling breast cancer, and we are still
proud to be part of that fight.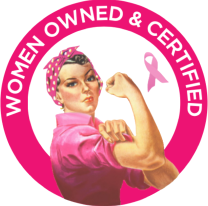 MADE FOR WOMEN BY
WOMEN
No big corporations here. We are fully
independent - owned, operated, and
inspired by women.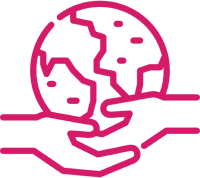 WE CARE FOR
THE PLANET
Green is our thing! Our climate pledge
and eco-friendly, 100% recyclable
packaging help protect Mother Earth
see what people are saying...
Got a different
question?
Email or call us - we're here to help!

support@example.com

+00 207 123 4567
Does this really work?
How much do I need to use?
The old adage "less is more" becomes new again when you start using Freedom. A little goes a long way. Just 2-3 swipes or dabs is all you need to feel confident for the rest of the day.
Which scent is best for guys?
We encourage each individual to experiment and find the one that really works for them and their unique body chemistry. However, we do notice that men tend to favor Bergamot Mint, or simply the Sensitive Unscented.
How many hours does it last? Do you need to reapply?
Freedom Natural Deodorant offers 24-hour protection without the need for reapplication. One of our customers even trekked Mount Kilimanjaro without reapplying.
Will your deodorant help with perspiration?
Remember, a little goes a long way with Freedom products. As long as you only use 2-3 swipes, there will be no stains.
CHECK OUT OUR BESTSELLERS…
GET 20% OFF YOUR FIRST ORDER
Join our mailing list now to get an instant 20% welcome discount plus first access to new products & promotions.