All Natural Deodorant - Original Sticks
Skip to product information

Vegan

Cruelty-
Free

aluminum
-Free

100% plant based
ingrediants

ECO
PACKAGING
Regular price
$12.99

In Stock Now!
Sale
Sold out
Regular price
$12.99 USD
Sale price
$12.99
Unit price
per

View full details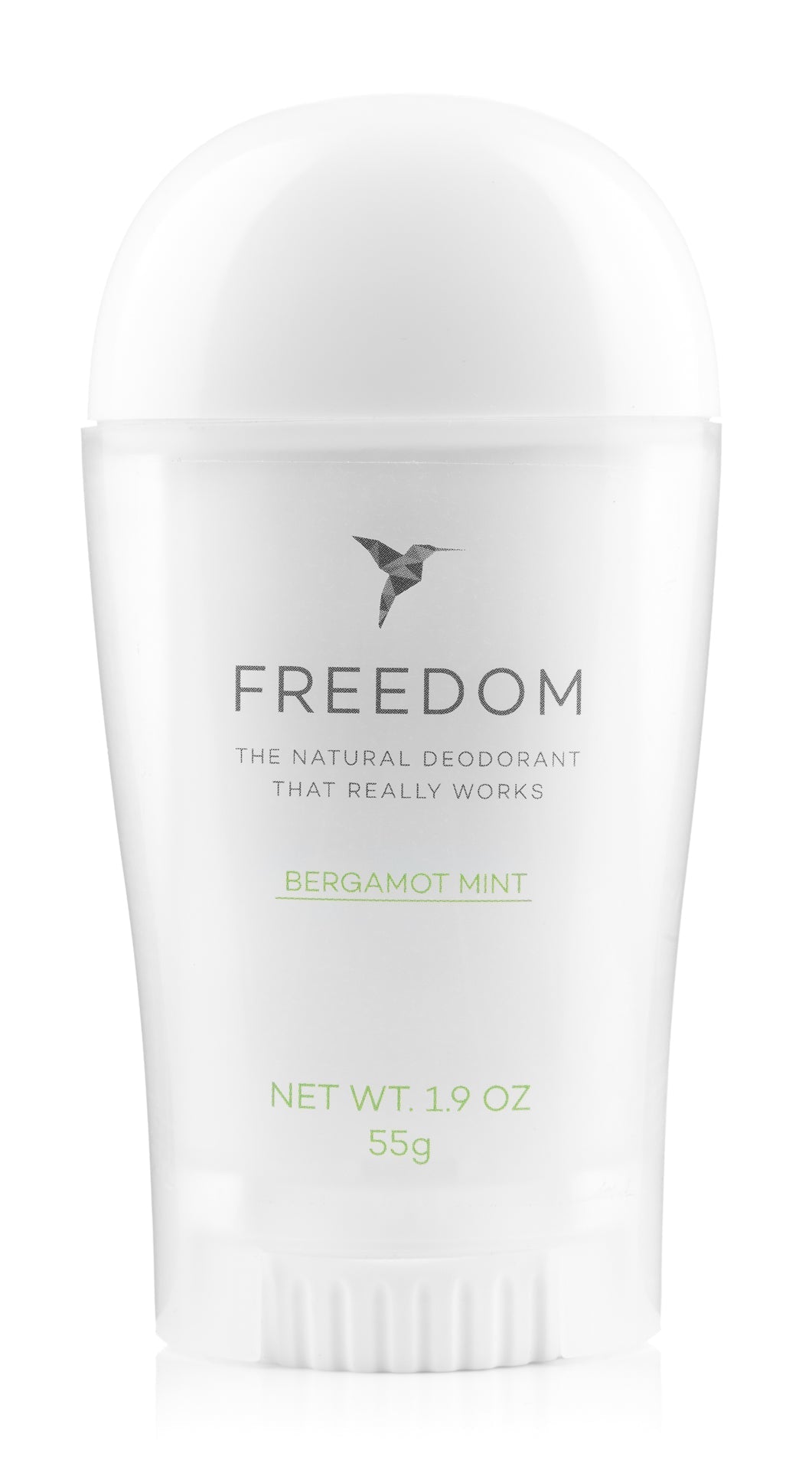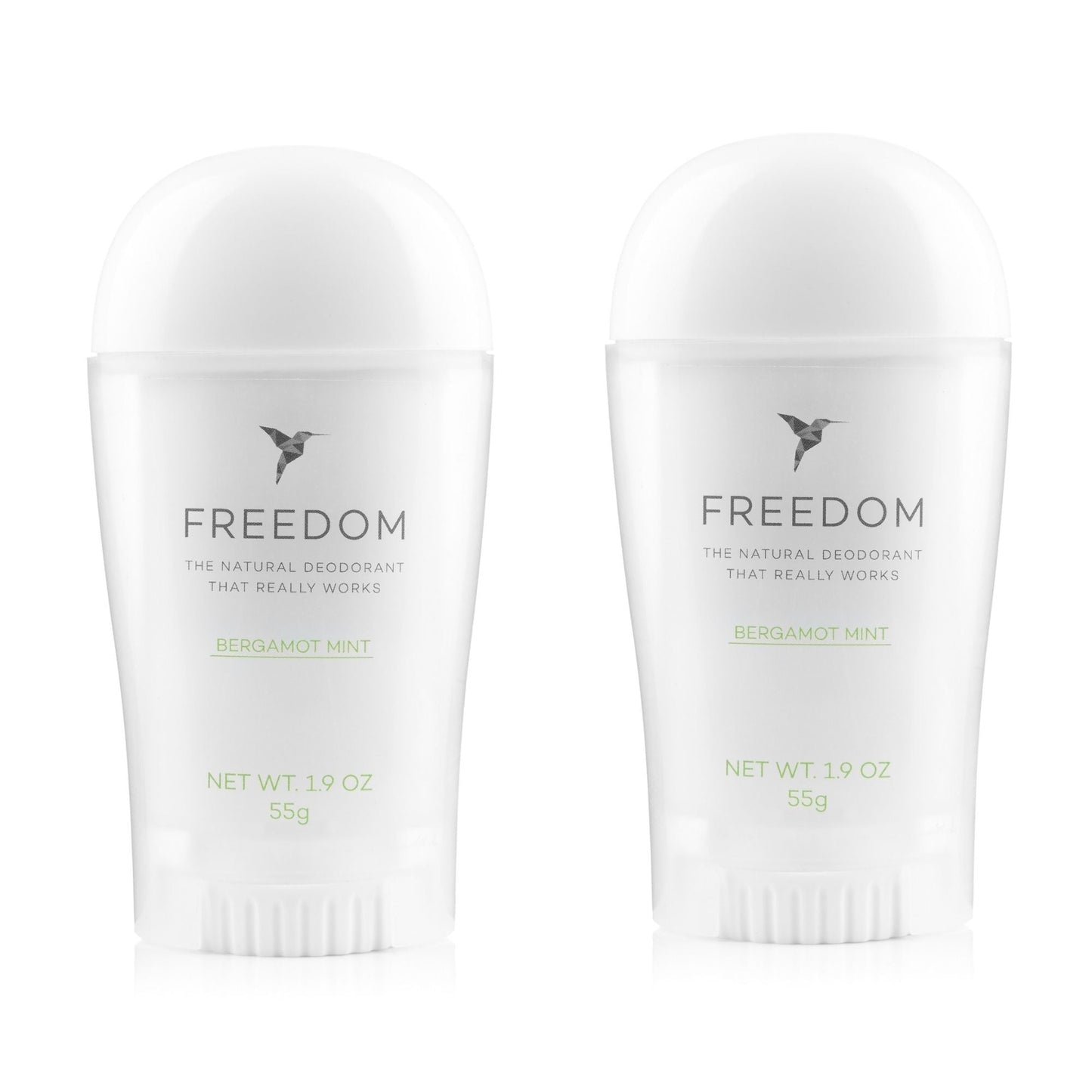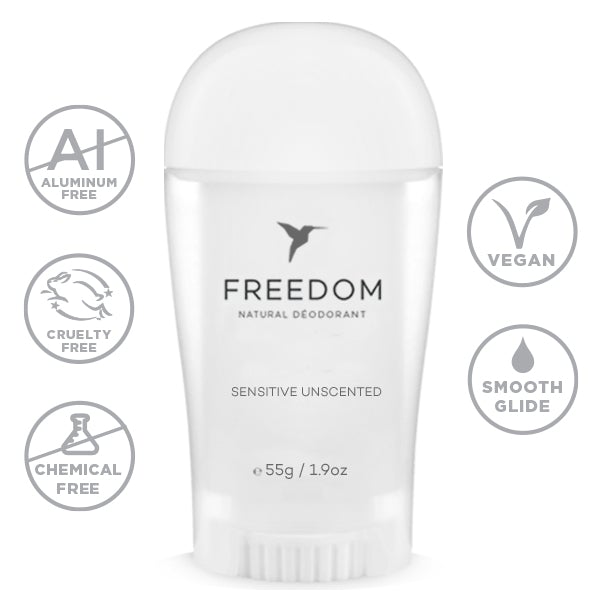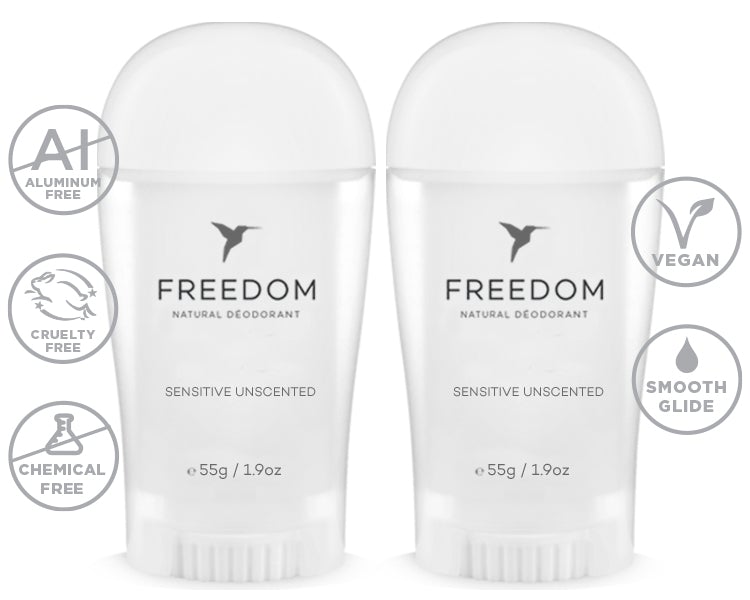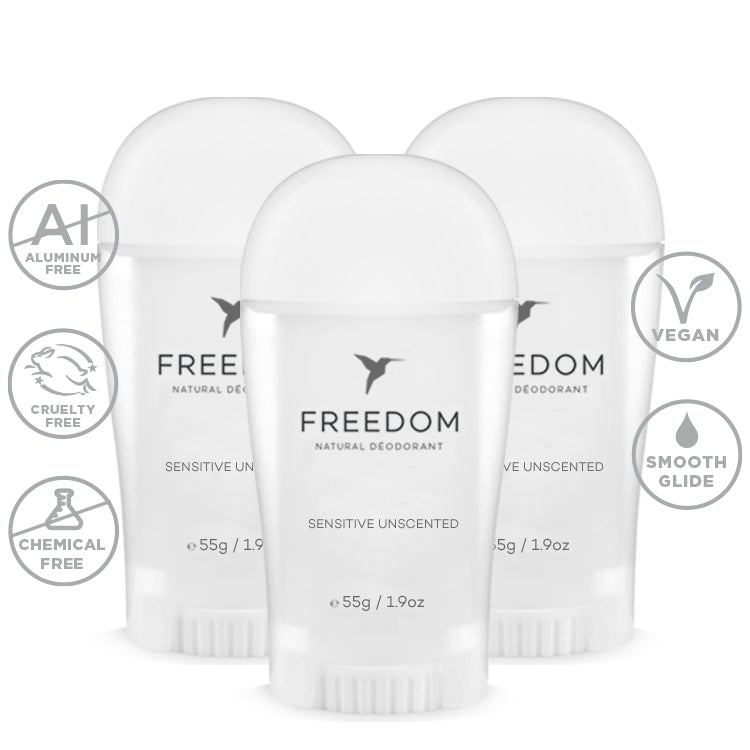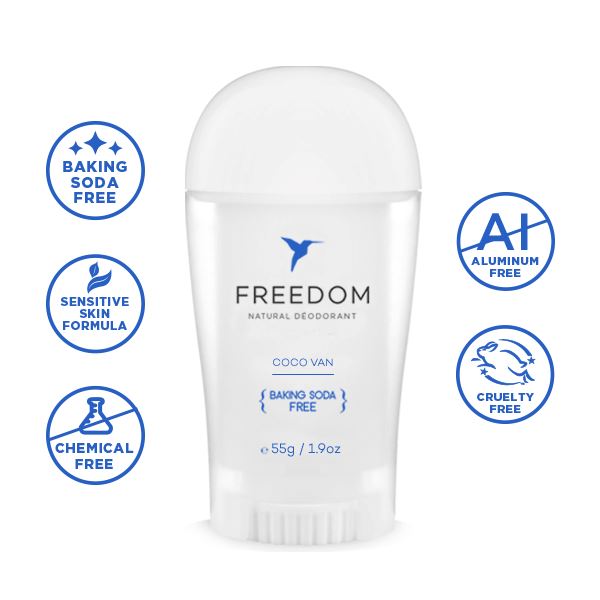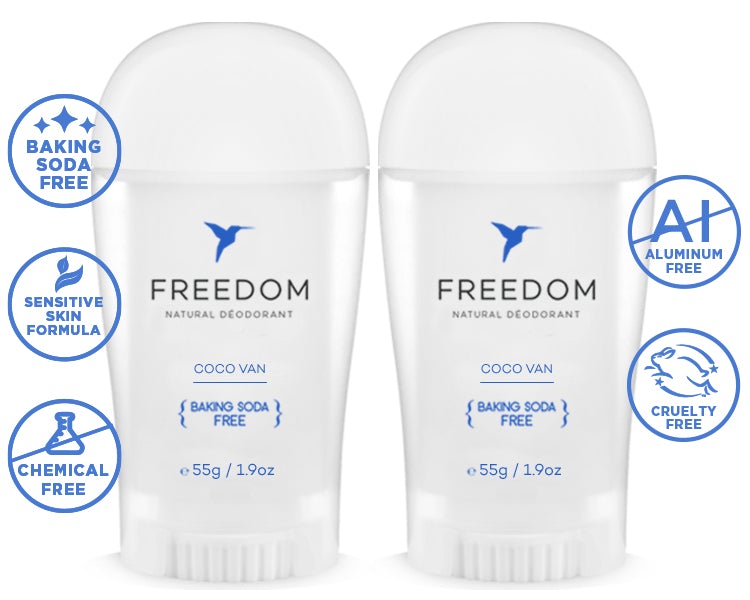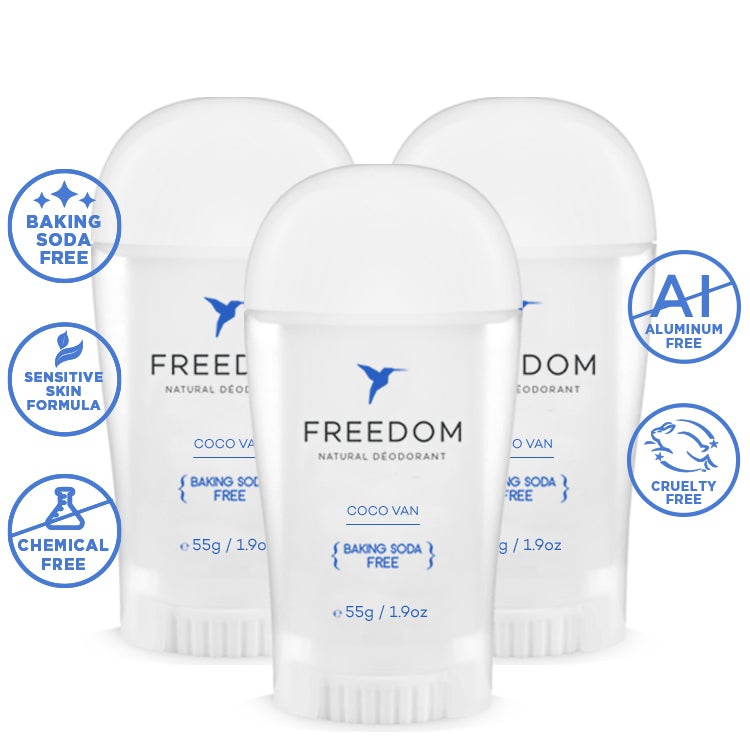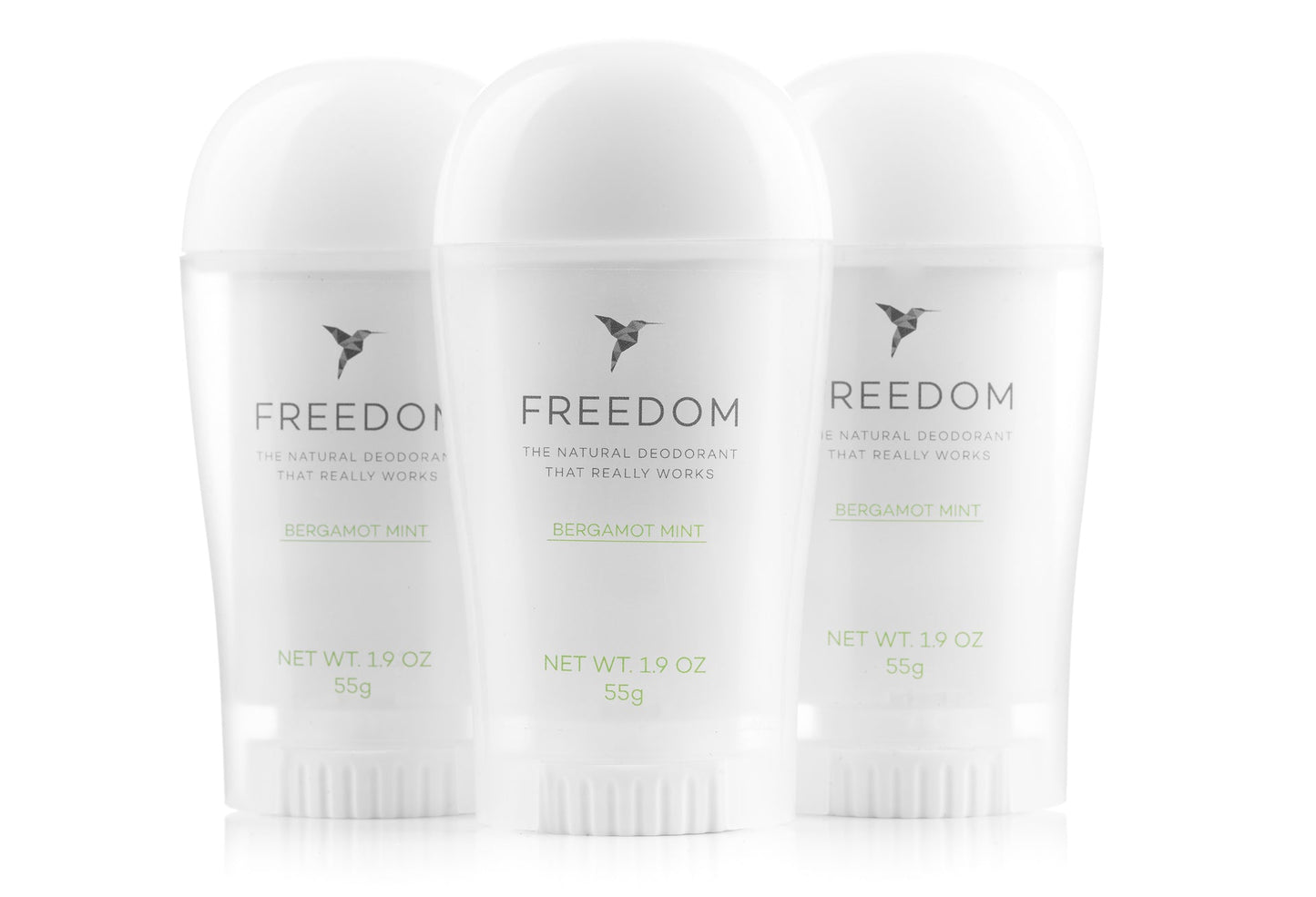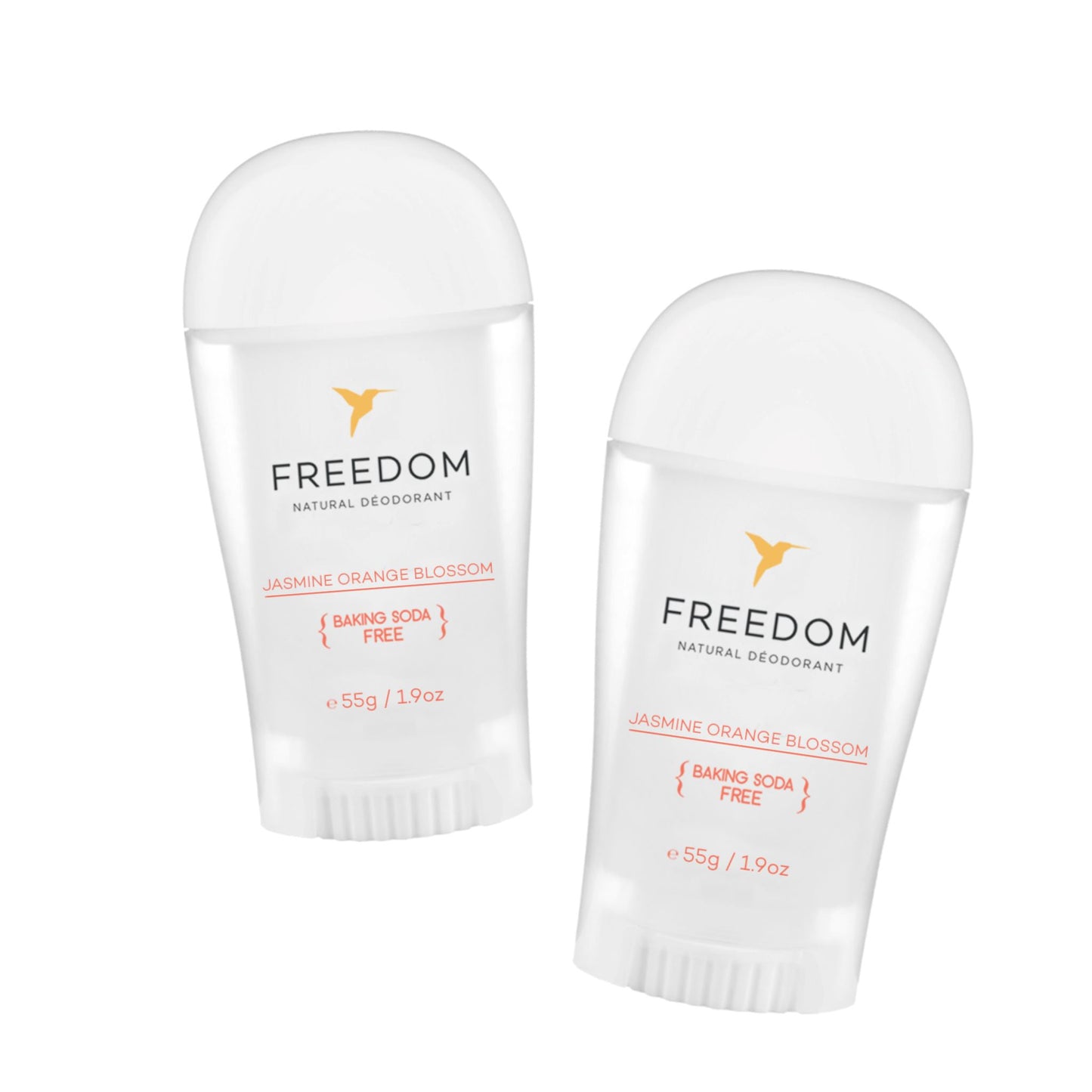 Vegan

Cruelty-
Free

aluminum
-Free

100% plant based
ingrediants

ECO
PACKAGING
PRoduct Description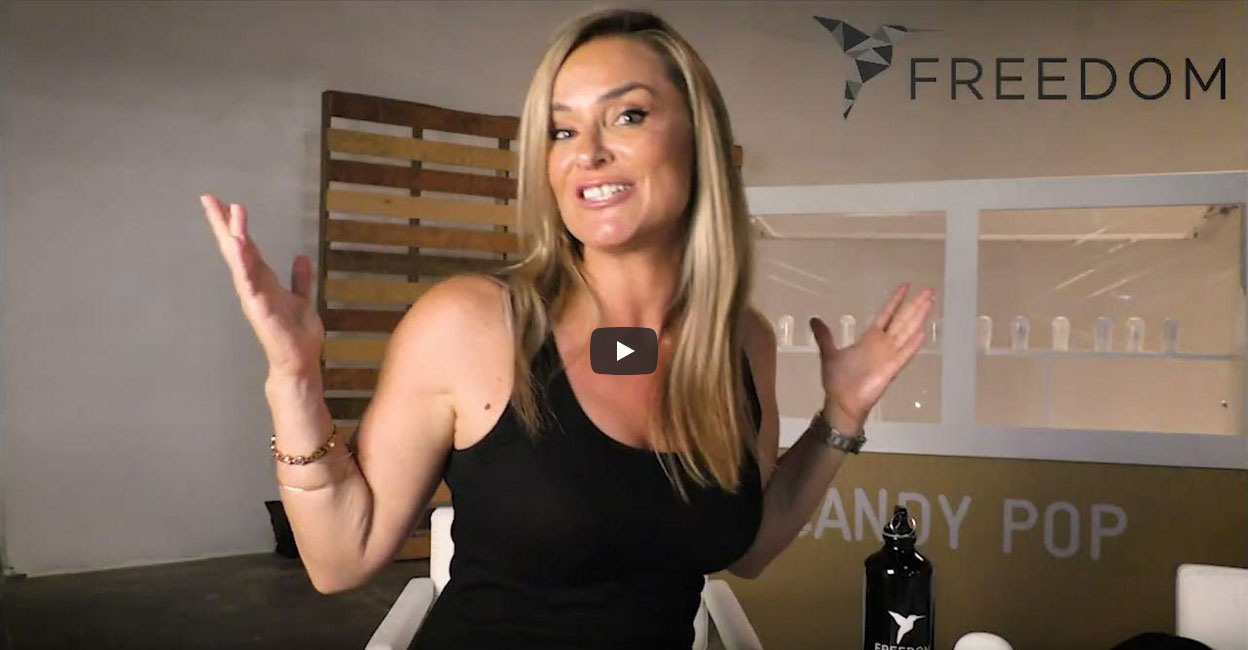 Our All Natural Deodorant
Eliminate your odor for 24 hours with our advanced, natural formula that's clinically proven to be effective. It works by killing odor-causing bacteria BEFORE it gets on the skin.
This is the ideal choice to keep your skin healthy because we only use clean, safe ingredients and leave out artificial junk like aluminum and parabens.
We're getting you healthier and less stinkier one armpit at a time.
Only tested on humans - NEVER ANIMALS!

Ingredients: Fractionated Coconut Oil, Magnesium Hydroxide, MAgnesium, Carbonate Olive Fruit Oil, Arrowroot Powder, Jojoba Ester, Heptyl Undecylenate, Moringa Butter Ester, Sodium Bicarbonate, Blend of Essential Oils, Myristica Fragrans Kernel Oil (nutmeg)

As seen on

Why choose Freedom?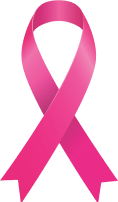 WE GIVE BACK TO BREAST
CANCER CHARITIES
Our story began with women bravely
battling breast cancer, and we are still
proud to be part of that fight.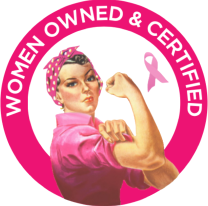 MADE FOR WOMEN BY
WOMEN
No big corporations here. We are fully
independent - owned, operated, and
inspired by women.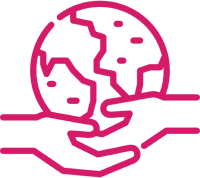 WE CARE FOR
THE PLANET
Green is our thing! Our climate pledge
and eco-friendly, 100% recyclable
packaging help protect Mother Earth
see what people are saying...
Customer Reviews
Write a Review
Ask a Question
The only natural deodorant I will use!
I've been using natural deodorant for the past five years or so. I've tried so many different brands and I can sincerely say this is the only one that actually works. I met Ira a while back at an entrepreneurship event: firstly she is one of the nicest people, secondly I HAD to try her deodorant after hearing her story so naturally I ordered one. I knew it would be good but it is GREAT. I legit have been using this for over a year and I never leave reviews (lol) but I had to for this one.
Winner
I have been using this deodorant for a few years now and it's seriously the only natural deodorant that works for me. The ones with baking soda irritate my skin so this one is just a winner in my book. It's smooth and moisturizing, smells great and keeps odor at bay for me. I just love it! Also it's affordable, what's not to love?!
01/19/2023
Terri L.

United States
Outstanding Original Sticks Deodorant
I believe these are the answer to a deodorant that doesn't expose you to chemicals. These work for me and I've purchased them several times. They last a fair amount of time. I wish they were a tad larger, but you don't need to excessively use for perfect coverage.
12/07/2022
AYESHA P.

United States
Strong enough for men and boys
We've switched to natural deodorant over 5 years ago. Entire family uses. Little goes a long way even on younger boys.
11/16/2022
Sierra R.

United States
Love it! But change the container!
I love this deodorant! It's the only kind I can use that doesn't irritate my skin. I only wish there wasn't so much wasted deodorant at the bottom of the container, it makes me so sad to waste it, but I can't get it out!
10/15/2022
Jessica B.

United States
These work!
Freedom was my first experience with natural deodorant a few years ago. Really loved it and the. Had some issues with shipping in the hot weather (melting). Customer service replaced but it happened again (replaced). I then experienced the deodorant not working as well and tried a different brand. I gave Freedom another shot a few months back and can't say enough about the deodorant! If you are looking to dip your toe in the natural deodorant world- definitely give Freedom a chance!
10/08/2022
Mary J.

United States
A Christmas Gift
This year I am giving family members the book Living With A Green Heart and a few of the products mentioned in it. Freedom deodorant is one of the recommended products I selected for the gift bag.
09/20/2022
Justin A.

United States
Love this deodorant.
I have been using the coco van for well over a year… I love the subtle smell and it actually work, and even better are the ingredients.
08/30/2022
kayla j.

United States
Best all natural deodorant
I love love love this product, I have used it for 6+ years, when I lived over sees i brought bulk to keep me supplied etc. I have recommended it to anyone who wants to use a natural product that actually works. One person had a skin reaction to the scent I use but I think she was very sensitive to a lot of products as well as baking soda or something but I see they have created a type for those people. I think this product is easy to use, smells great, it actually works and even conventional deodorants have failed me in the past! This is a superior product in natural beauty. I'm a lifelong customer :)
08/19/2022
Terri L.

United States
Phenomenal Freedom
I've been using Freedom for several years and it provides as good of protection as any anti deodorant. No worries about aluminum and I'm more secure in the results.
07/20/2022
Jean W.

United States
Finally!
Freedom Natural Deodorant is an outstanding natural product. It provides excellent protection, even during boot camp! After, much trial and error, I finally found a natural deodorant I can count on.
Got a different
question?
Email or call us - we're here to help!

support@example.com

+00 207 123 4567
Does this really work?
How much do I need to use?
The old adage "less is more" becomes new again when you start using Freedom. A little goes a long way. Just 2-3 swipes or dabs is all you need to feel confident for the rest of the day.
Which scent is best for guys?
We encourage each individual to experiment and find the one that really works for them and their unique body chemistry. However, we do notice that men tend to favor Bergamot Mint, or simply the Sensitive Unscented.
How many hours does it last? Do you need to reapply?
Freedom Natural Deodorant offers 24-hour protection without the need for reapplication. One of our customers even trekked Mount Kilimanjaro without reapplying.
Will your deodorant help with perspiration?
Remember, a little goes a long way with Freedom products. As long as you only use 2-3 swipes, there will be no stains.
CHECK OUT OUR BESTSELLERS…
GET 20% OFF YOUR FIRST ORDER
Join our mailing list now to get an instant 20% welcome discount plus first access to new products & promotions.